It is well known that there are different types of t-shirt heat transfer materials. VISION factory has been producing T-shirt printing consumables for many years, we wholesale transfer paper, sublimation paper,heat transfer vinyl, DTF printing and more other products. Take heat transfer vinyl as an example, We can supply PVC HTV, PU vinyl, glitter HTV, flock HTV , hologram HTV, metallic HTV, printable HTV and 3D heat transfer vinyl with many colors,etc. Here we will discuss the difference between PVC and PU heat transfer vinyl:
1.Polyurethane (heat transfer vinyl) film is the ideal medium for transferring graphics to t-shirts. These PU heat transfer vinyl materials tend to be thinner and more flexible so they feel part of a garment. This soft feel makes them ideal for garment graphics.
2. In addition to softness and fit, PU HTV vinyls also meet OekoTex Standard 100. They are safe for children. Our heat transfer vinyl is Korean quality.
3. Our PU heat transfer vinyl has 37 colors (including regular and fluorescent). And PVC heat transfer vinyl, 24 colors. PU has more colors to choose from.
4.T-shirt PVC heat transfer vinyl is usually thicker and cheaper. Thicker means they are less flexible and not as soft as PU.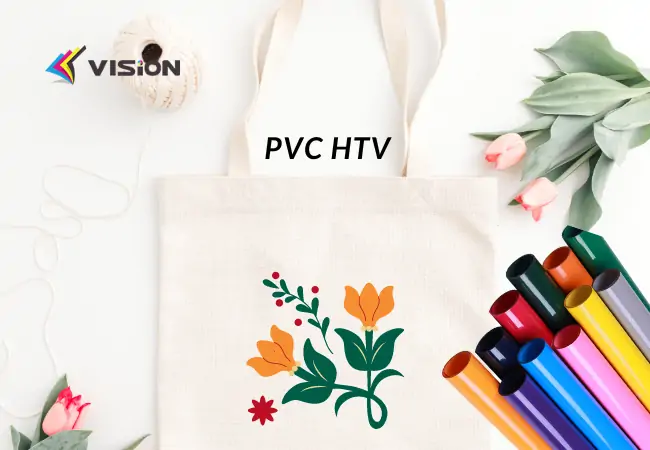 5. Also, as mentioned above, it is not considered safe for young children who may ingest the material. Therefore, the PVC vinyl can only be used to decorate the clothing of adult users.
6. PVC is cheaper than PU, its cost is about 30% lower than the cost of similar PU materials, making it an ideal solution for customers on tight budgets.
So PU and PVC HTV vinyl have their advantage and disadvantage, Which transfer material to choose is up to you.